About The Book
While the book will celebrate the life Cole lived, the story itself wasn't written to ever be published; in fact, it was homework. The narrative and illustrations inside the 32-page, soft cover book were inspired by Cole Barker's very first hog hunt and were actually created when Cole was just 10 years old.
More than two decades ago, his fourth-grade teacher, Ms. Lawrence, gave her class an assignment to write a book. Young Cole begrudgingly completed the task and even tried to throw the book away after it was displayed at a parents' night event. Ms. Lawrence, impressed and proud of his story, was undeterred and kept the book—which was dedicated to Bob Kearney, the man who took Cole on that very first hunt along with two other fathers—as an example for future students. The teacher even displayed it on a screen so that other children, especially boys who weren't keen on writing a book, could see the art and the layout as Cole had imagined it.
Word got back to Ms. Lawrence of Cole's passing and, within days of hearing the news, the retired teacher brought a well-worn copy of his book to Cole's mother, Sue. A year later, Cole's mother saw another children's book in a store window and was inspired to help keep Cole's memory alive. She reached out to a publisher to share his story, the publisher loved it, and "The Boar Named Bob" was born. At the same time, classmates from the Mount Vernon Class of 2000 came together to create the Cole Barker Memorial Scholarship Fund.
"Losing our son was nothing short of devastating but the love and support from Cole's family and friends has helped lessen the heartache we face each day without him," said Sue Barker. "Thanks to incredible teachers, like Ms. Lawrence, who can see potential, and friends, who band together, Cole's book and his memory will touch more lives than we ever thought possible."
All proceeds from the book will be donated to the Cole Barker Memorial Scholarship Fund to grant scholarships to graduating seniors at Mount Vernon High School each year.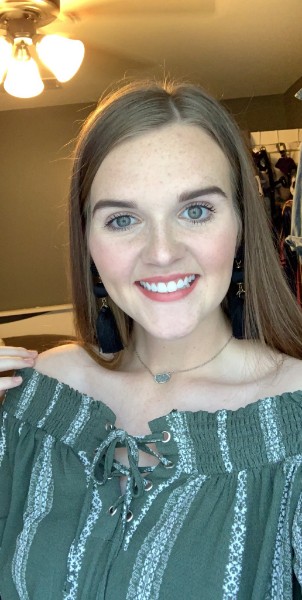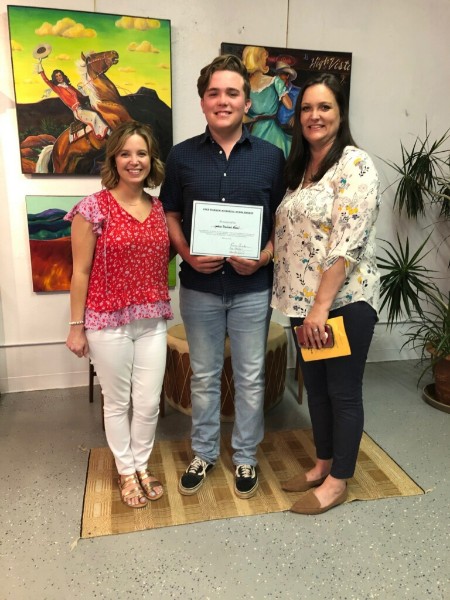 NEWS & PRESS
the boar named bob live puppet show
Don't miss The Boar Named Bob Live Puppet Show being held during the morning of Mt. Vernon Country Fair, located around the plaza in downtown Mt. Vernon, Texas, October 12, 2019. See the book come to life with puppeteers presenting the show, which will take place on the east side of the square inside Whitney Asay's Pre School Building, the former Bountiful House. The show begins at 11:00 a.m. Admission will be donations made to the Cole Barker Memorial Scholarship Fund. Books will be available for $14.99.
TYLER, TX (KLTV) - Friends of family of Cole Barker stopped by East Texas Now to talk about the posthumous launch of his book.
Sue Scott Barker and Jeanne Davis Lawrence, who both received their master's in education from East Texas State University, have collaborated to publish a children's book called "The Boar Named Bob." The book honors Cole Barker, son of Sue and Ron Barker, also an ETSU alum, who died tragically in a skiing accident in 2017 at the age of 35.